Let's make this simple.
Once you click the red link to the Christian Home Educators of WV (CHEWV) Parent Portal on the BJU Press website, follow these steps.
First, for all tests:
Click on grade level.
In the yellow boxes, enter the quantity needed in the second box. ***WARNING: DO NOT CHOOSE THE OPTIONAL, MORE EXPENSIVE TEST WITH CogAT, MARKED WITH RED X'S BELOW.***  CHEWV does not use these.  See the red notes in the screenshots below.
Repeat for each child.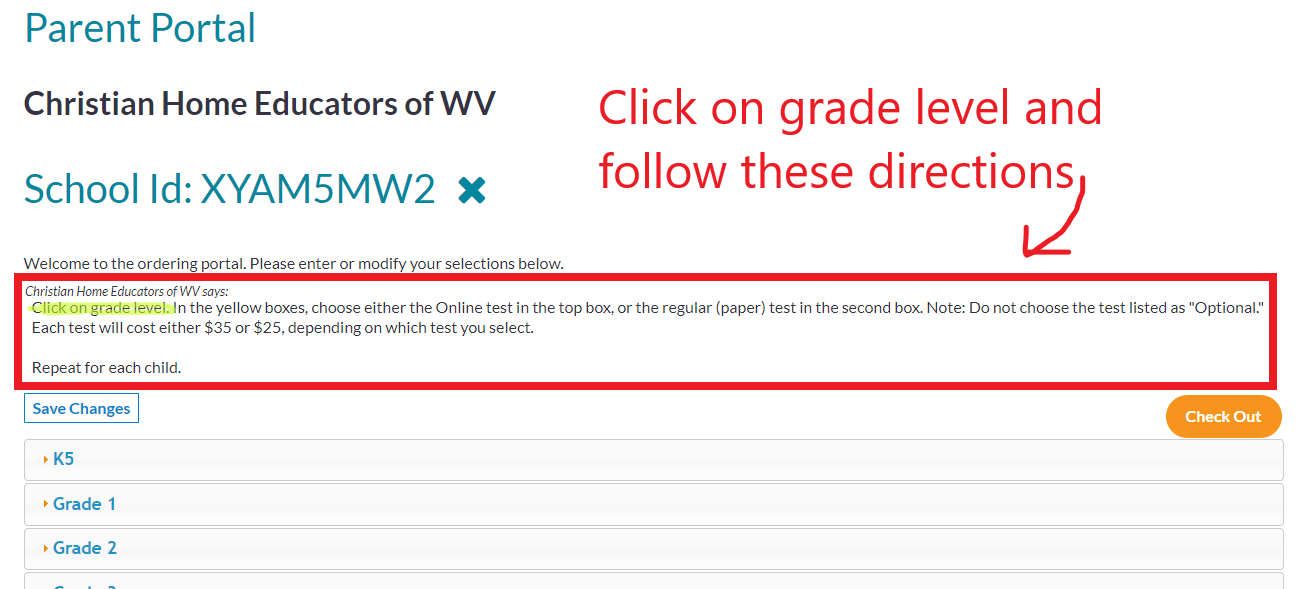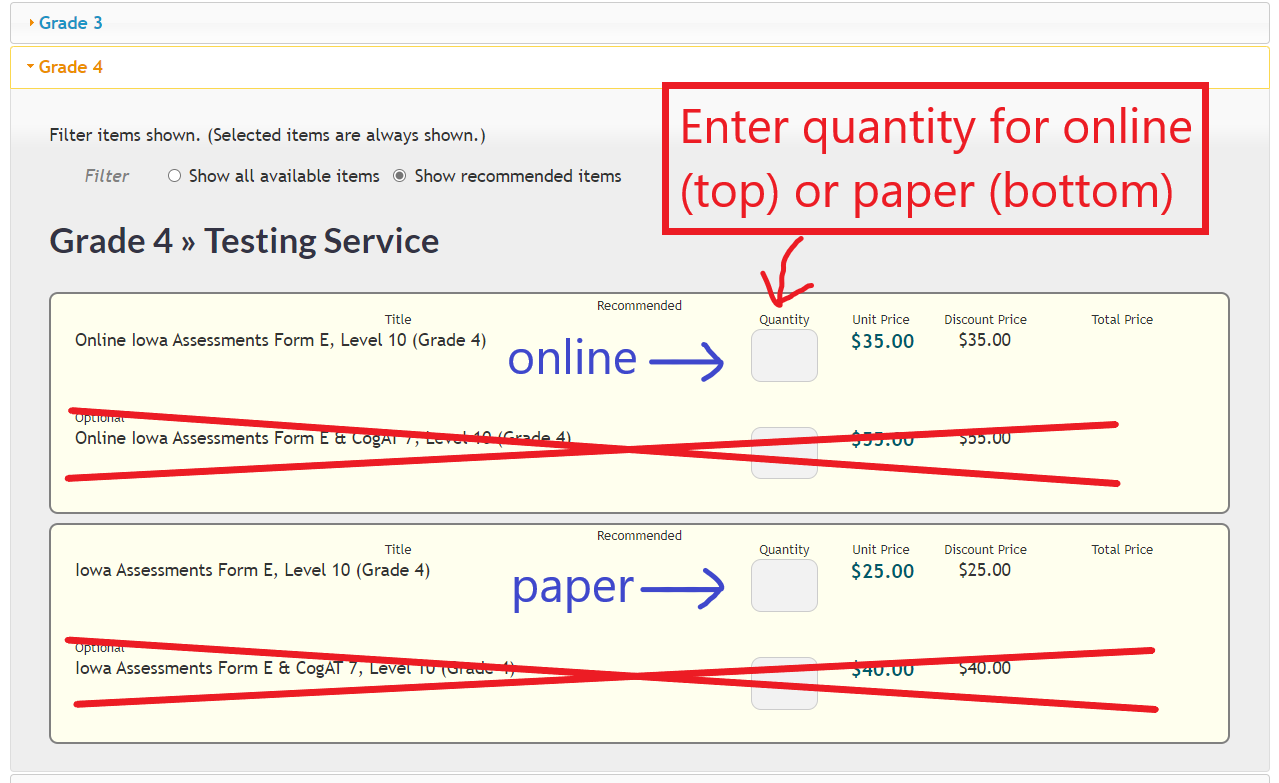 Click "Check Out."
Choose Shipping and Billing address. NOTE: If address is not verified, simply click "Accept as Entered."
Enter student info for each test.
Next, for online tests (paper testers can skip to next section)…
Review remote proctor information and edit as necessary.
Choose date and time from the list. See red notes in the screenshot below.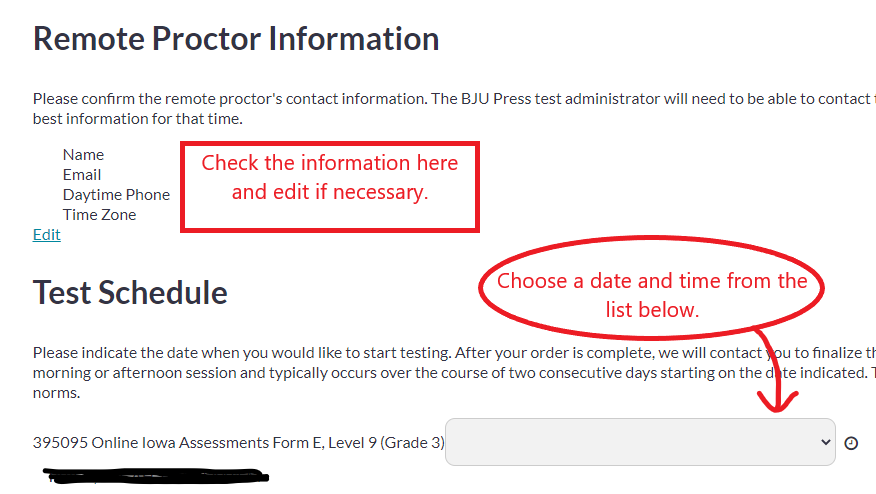 Read and agree to the User Agreement. NOTE: If you haven't done the System Check on the device you will use for testing, you can find it in the User Agreement.
Enter your payment information and you're all done!
Now for paper tests:
Enter Test Center Coordinator's administrator number if testing at a center, or your chosen administrator's number if testing privately. If you are approved and your name appears, you may choose that option. See red notes in the screenshot below.
Choose a date for testing between March 6 and April 7. Tests must be completed during this window. If you are testing at a test center, check with your Test Center Coordinator to determine the date.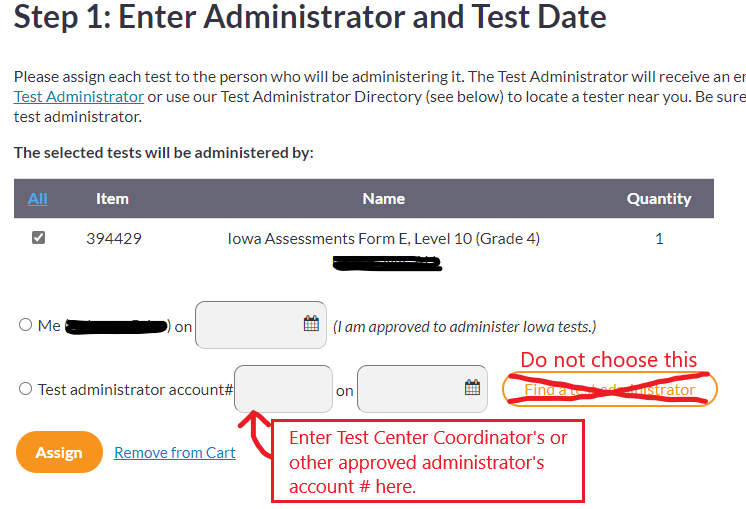 Read and agree to the User Agreement.
Be sure "Free Testing Shipping" is selected.
Enter payment information and you're done!