Welcome to the little corner of our website dedicated to parents of preschoolers!  It's the closest we can come to inviting you over for lemonade and a chat! 
These special years dubbed "the preschool years" are some of the best, and yet they are also some of the most uniquely challenging years in the life of a parent!  Since finding the best educational start is high on your priority list, we'd love to whet your appetite for a very natural way of learning:  homeschooling.
Education really begins at birth.  In fact, that first year your child learns and changes more rapidly than he will for the rest of his life!  You start with a sweet baby in your arms, completely dependent on you for everything, and within a year he is babbling, laughing, rolling, sitting up, pulling to stand, playing with toys, communicating, understanding English, and practically walking.  Wow!  And what curriculum do most parents use during that first year of life?  None!  Parents do what comes naturally and babies naturally learn!
Vital neural connections are made in response to the child's early environment.  In fact, nearly 85% of the brain's core structure will be formed by age 3. [1]  Yet, in a loving environment, children thrive without textbooks or parental child development degrees!  We coo at them in a sing-songy voice – perfect for teaching.  We offer them toys, play peek-a-boo, and cheer their every move.  And they respond to our love and stimulation!
That one-on-one involvement is what makes children thrive!  A natural, hands-on approach is proven to work in these early years!  And we parents learn to teach as we sit, rise up, and walk along the way! [2] 
In this day and age, you are probably wondering about preschool by the time your child is 2 or 3.  Parents begin to wonder if their children are socialized, exposed to enough, or learning all they should.  That's not bad since we should offer our children a rich learning environment and lots of stimulation.  The question is:  how is that best done? 
Here we provide information to help you with those decisions and worries!  Perhaps you'd like to start with Everyday Learning for Littles, a very practical overview that we highly recommend.  Or if you need some convincing, check out the surprising research in Shouldn't My Kids Go to Preschool?.  Just click on the pictures below. From the nuts and bolts of creating a learning environment, to knowing what to expect at different ages, we hope you enjoy this section of our website as much as we have enjoyed preparing it for you!
---
1 http://www.finebynine.org/uploaded/file/Briefing%20Paper%201.pdf
2 Deuteronomy 6:5-6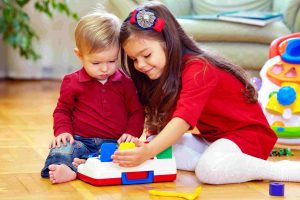 Compulsory Age in West Virginia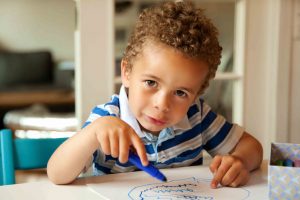 When Is The Right Time for Curriculum?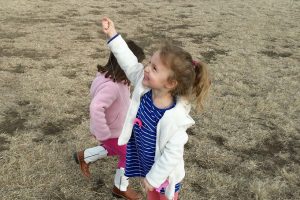 Developmental Milestones, Ages 3-5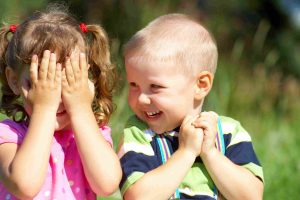 Shouldn't My Kids Go To Preschool?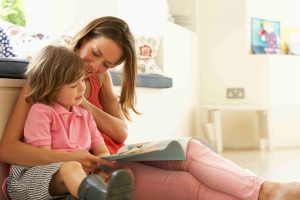 Everyday Learning for Littles - Birth to 5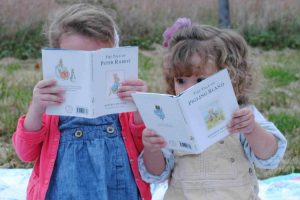 Surrounding Them With Learning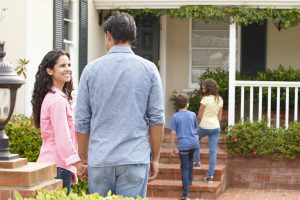 Removing a Child From Preschool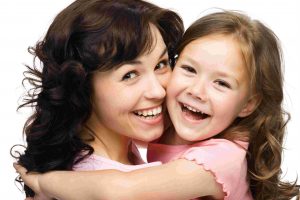 20 Creative & Easy Preschool Activities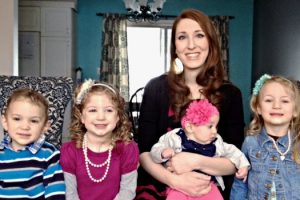 From Homeschool Grad to Homeschool Mom

Timeless SPED Homeschool Interview from October 2020: