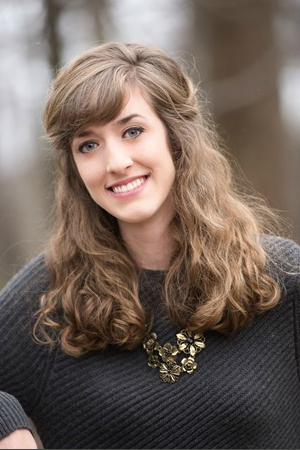 Jessica Deal
Jessica graduated from (homeschool) high school in 2009 and from the University of Dallas in Irvin, TX in 2013. She is currently a 2nd year graduate student at The Catholic University of America.
Undergraduate Major:  Philosophy with Italian minor. Graduate studies in the MA/PhD Philosophy program
Current position:  graduate assistantship working on the Review of Metaphysics, where she edits book reviews.
---
How did you prepare for college?
I used a classical, Catholic curriculum in high school. It required four years each of math, science, literature, English, theology, history and foreign language. More importantly, the curriculum focused on studying the greatest spiritual, literary, artistic and cultural achievements of Western civilization by reading the original sources – the Great Books. It also integrated the study of different subjects, showing the interrelationships that exist among them. For example, while reading The Iliad in literature, I read Herodotus' Histories. There was also an emphasis on making connections across time between ancient and modern, classical and Christian civilization. I was also involved in music studies and competitive shooting sports.
What was the college admission process like?
UD is a small (~2500 students, 1300 undergrads), Catholic liberal arts school, and the process was very easy, as they are very homeschool-friendly. They have a special page on their website dedicated to homeschool applicants. UD required the Common Application with essay, plus supplemental questions, one or two recommendations, high school transcript, and SAT or ACT scores.
What advice do you have for other prospective college students?
I would recommend applying to colleges and choosing your college with this primary criterion in mind: the curriculum. To that end, I think that visiting each college (if you can) and keeping an open mind about the schools to which you apply is crucial. While location is important to a certain extent, and scholarships very important (do not underestimate the value of applying for as many scholarships as possible, especially if you want to go out of state), try as much as possible to find a school that's a good fit for your educational growth and for your growth as a virtuous person. Personally, I went to the University of Dallas, and I haven't regretted that choice. Although I had dismissed UD at first because it was so far from home, in the end, I'm grateful that I chose a college based on the curriculum itself. Why? I realize now that the kind of education you receive and the peers you surround yourself with in college matter much more than the location of the university or any other factor. The formation of your soul depends upon it.