CHEWV is a ministry entirely dependent on dedicated volunteers who serve WV homeschooling families and further the cause of homeschooling in the Mountain State. Is God calling you to serve and give back? You can make a difference in the lives of homeschool families across WV while defending homeschooling freedom for the next generation. 
Whether you have a lot of time to offer or just a little, we invite you to join the CHEWV team! Most of the volunteer work can be done at home, and at 2 a.m. if you prefer! So if you are eager to serve, check out the volunteer options and then complete the Interest Form. 
Together we make a difference!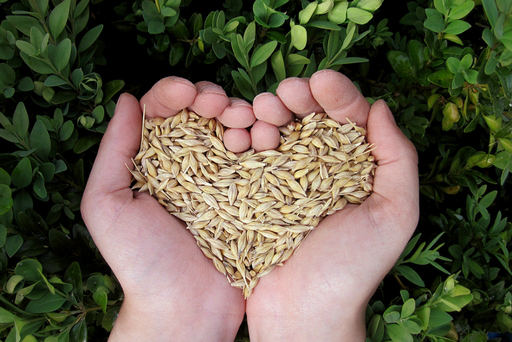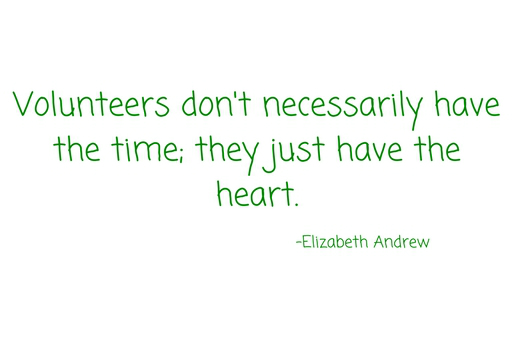 Click on the positions below for details:
Advertising Director
Do you love making connections? We are in need of a volunteer or two who can vet advertisers and affiliates to help bring in much-needed funding for our non-profit endeavors. We have recent interest from a WV region, so there's an easy place to begin!
Help support homeschooling in WV by being a part of our small advertising team. Advertising and affiliate monies can make a big difference to our tight budget.
Writing Team: Copy Writer
Do you love to write? Help us spread CHEWV's message! From marketing copy to website articles to e-newsletter blurbs, we always have something to say. We're looking for writers to help us say it. The copy editors have their backs, so perfection is not required! A heart to communicate and help is most essential.
Reporters/Networking
We envision founding a team of reporters who seek out existing WV festivals, educational days, and other items of interest to homeschooling families. Alternatively, the team can bring awards, research, and other topics to our attention. Some may write about these opportunities personally; others will send the information to the writing team.
Are you an extrovert who loves to generate excitement and opportunities? Are you a field trip guru? Then this might be a great fit for you.
Sport Development
While we all are following the Tim Tebow bill's progress with interest, the truth is that other sports opportunities could be developed for the homeschooling community without public school involvement.
A few ideas we've considered include track meets, basketball leagues, or 5k's across the state with training helps on our website. Rising "stars" might prefer a venue with greater visibility, but the majority of us just want to provide an opportunity to experience "the thrill of victory and the agony of defeat."
Are you more interested in your children learning through sports rather than earning a college scholarship? Then you might be the dad (or mom) who can help us get alternative sporting opportunities started in WV.
Membership Assistant
We are seeking a trustworthy person with an hour or so to offer each month to input information and do data entry. Perfect for the detail-oriented introvert, this position requires access to a computer with a secure network (like a home, password-protected WiFi) and competence with basic computer skills.
If you enjoy statistics, this position includes the additional potential of crunching numbers and generating data to help CHEWV be more effective. While this is not a required aspect of the position, CHEWV welcomes the computer or math geek who would love to fly higher with our numbers.
Membership Development
We want to add more value to CHEWV membership. We are confident that, as in other states, many WV destinations and businesses will offer discounts and benefits to CHEWV homeschooling families. But we need volunteers to network with homeschool-friendly businesses and organizations - and brainstorm other ways to create tangible benefits for CHEWV members.
Would you like to work with us on that project? We would love to chat with you!
Homeschooling 101 Director
Our HS 101 class helps new and prospective homeschooling parents know how to get started and how to homeschool legally in WV. We already have three regional presenters, the class schedule, and the website section done. But who makes sure that three to four events are scheduled each year throughout the state? Who coordinates with the presenters, the webmaster, and the marketing team? Who networks and meets the deadlines?
If you are a coordinator who loves leading events and making them happen, this could be the perfect service opportunity for you! While most of the responsibilities happen behind the scenes, good communication skills are still essential. Target time: spring through early fall.
High School Seminar Director
Our high schools seminars, featuring the high school consultants from HSLDA, have been very well received. In order to provide information that every parent needs as they approach or navigate the high-school years, we'd like to have one of these seminars every year or so, in varying locations about the state.
While we have learned how to manage the event pretty smoothly in tandem with a local support group, we need someone to take that protocol and run with it. This position requires behind-the-scenes coordination and a detailed person who can communicate, especially in writing, in order to make one seminar happen every 1 to 1 1/2 years.
Are you an event planner? Then perhaps you'd like more details about this position.
Graphic Design
In 2015, CHEWV invested in an updated logo and fresh branding. Now, we have occasional need of freelance graphic designers.
We seek particular talents that mesh with our new brand, so although we are able to provide some limited training, this volunteer would need to demonstrate the ability to help us within our branding fences.
The upside for a professional graphic artist? Our needs our sporadic, so you wouldn't have to give a ton of time in order to be quite valuable. We can be fairly flexible and would be very grateful!
Photographers
We can always use good quality photos of families, home activities, and a variety of miscellaneous "stock" photos. We'd also love to have quality photographs taken at events such as Home School Day at the Capitol, the Fine Arts festivals and our seminars. Whether a volunteer is a professional photographer willing to donate quality work or a talented beginner who would like to establish a portfolio, their "stock" photos and event photos alike could save us money while improving our communication. After all, a picture is worth a thousand words!
Regional Representatives
Part of CHEWV's mission is to defend our homeschooling freedoms by influencing and educating legislators representing all areas of the state. Another mission element is to serve families by being aware of needs in the various regions. Additionally, through networking with local support groups and co-ops, we can disseminate information better.
We believe that all of these goals would be better accomplished by strategic regional representatives who literally represent CHEWV and CHEWV's values in their home regions. Would you be interested in networking in your area?
Or perhaps you know the perfect couple to represent your region? They may be too busy or too humble to apply. Feel free to approach them and suggest that they at least contact us to discuss the possibility. Or, if appropriate, let us know that we should contact them.